Current Litter(s) & News
Below are all our current litter(s) – updates and news.
We are thrilled to have you look through the photos and updates we've posted about our current litter(s).  The photos are so precious!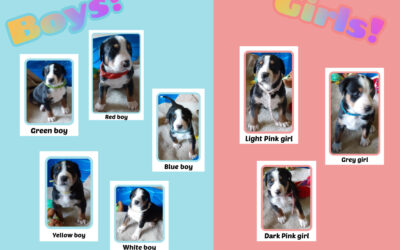 5 boys & 3 girls – born on July 11th, 2023.
With 30 years as an active and respected member, we were awarded with the Lifetime Member status for the Greater Swiss Mountain Dog Club of America!
With more than 25 years raising and breeding Swissys, we have an amazing group of dogs to highlight.